Botox Treatments in Edinburgh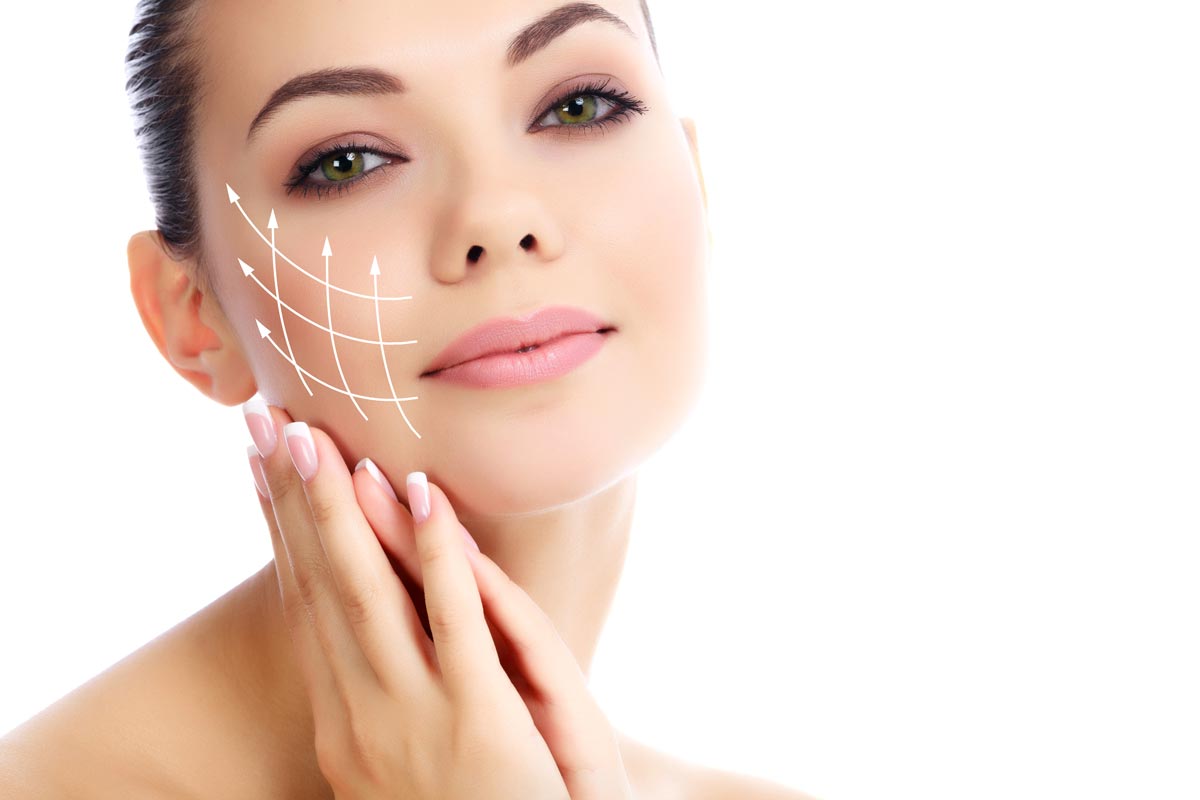 Botox Injections for Wrinkle Reduction
Wrinkle reduction treatment using Botulinum toxin A (commonly known as Botox®). These reduce the appearance of wrinkles and leave you with a smoother appearance.
Botox injections are commonly used for the treatment of forehead lines, frown lines, crow's feet, bunny lines, gummy smile, jaw line reduction and neck lines. The procedure involves injection of small amounts of Botox either into the muscle or under the skin. It can take up to 2 weeks for full effects of medicine to appear and effects can last between 3-4 months.
What is Botox and who can it help?
Most people know botulinum toxin as Botox. But Botox is not actually a generic name, it's trademarked by Allergan. Botulinum toxin is a very useful treatment for people who have dynamic lines. Dynamic lines are those lines which appear only when we make facial expressions. In contrast to dynamic lines or wrinkles are what we call static wrinkles. Static wrinkles or static lines are facial lines which are present regardless of whether or not we are using our muscles of facial expression.
The ideal candidate for Botox injections:
Botox works best on people who have dynamic wrinkles. So, people from their mid-twenties onwards are ideal candidates for having a Botox treatment, especially if you have a dynamic wrinkle which is deep when you move your muscles during facial expression.
Once people are in their late fifties or early sixties and they have a lot of static lines, botulinum toxin can still work for them, but the effectiveness of reducing the depth of the lines is sometimes lower. For people in their late fifties or onwards, it not always possible to completely remove deep wrinkles. So, an ideal candidate for Botox treatments would be people in their late twenties, thirties, and forties, but is by no means limited to that age range.
If you have just started to get very deep lines when you use your facial muscles or if you recently started to develop permanent lines, that is lines which are present even when you do not use your facial expression muscles, then you could be a great candidate for Botox injection treatments.
Botox for Excessive Sweating - Underarms, Feet, Forehead & Palms
Medically known as hyperhidrosis can be extremely embarrassing and stressful. We can help you using Botox which is injected into the affected area blocking the brain's signal to cause sweating in that area. Commonly treated areas are underarms, palms, feet and forehead.
What to expect at DermaCare Medical
When you visit us for a free consultation, you'll be able to discuss your desired results with our specialists. Our doctors will explain exactly which group of muscles they are going to target and exactly which part of the face will be treated. We will explain what is likely to be achievable and you'll also have the chance to discuss any issues that might be making you apprehensive about the treatment.
After you've received your treatment we'll provide you with aftercare instructions which mostly involves avoiding any strenuous exercise. Within 24 hours you'll be able to resume all your activities and go back to life as normal.
Please do get in touch if you would like any further information on out Botox injection treatments or would like to book a consultation.
Finding An Edinburgh Botox Specialist You Trust To Provide The Level Of Care You Need
At some point in life, we may all want to look a little younger. Unfortunately dissatisfaction results from the tendency we have of hurriedly looking for a botox practitioner when we become desperate. The following strategies will ease the ache of finding the perfect healthcare provider.
You need a botox professional with skill and experience that also has good people skills. Age of the botox professional can be a useful way to gauge their experience levels. Experience comes with many years in the field, but older practitioners might not be as open to adapting to new technologies. On the other hand, a specialist that's younger may be more apt to just accept what newer technological advances can help achieve.
Research how the patients are taken care of by the practice personnel. Additionally, observe if the professional enjoys their work and how the office is run. After all, if they're not happy, there could be major issues with the office spirit. This problem is usually caused by a lack of respect on the part of the management, poor supervisory skills or other issues that may have a serious impact on the quality of your care.
Your choice of botox professional needs to be trained and qualified to give the essential treatment to you. Find out what university your botox professional attended to be sure that it's one with a good reputation. In order to discover more about your botox expert, you could look at the qualifications on display or conduct an on-line search. If your botox professional cannot or will not verify his or her training or professional license, notify the local botox board and look for a new specialist.
Most botox professionals will call new patients who want treatments and it's important to stay calm during the first call so you could see whether or not the botox doctor is the appropriate choice for you. If you call the practitioner's office, you could be in a position to schedule a consultation call. Speaking with the botox specialist and the personnel will offer you great insight.
Sometimes your practitioner may need to reach outside her area of expertise and get more info in order to advise you in your next step; be patient if she is not answering your questions right away. When your specialist addresses your concerns and answers your questions, trust that you're being greatly taken care of. Be careful with your skin health, and work with a botox practitioner who is actively fulfilling their commitments to the botox community.